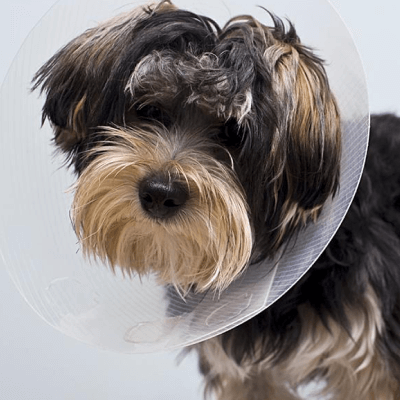 Although we prefer to handle most cases through non-surgical methods, there are a few situations where surgery is the best choice for your pet. And when it comes to performing surgery with careful compassion, there's no place better than Piper Veterinary Clinic. We offer a full range of veterinary surgical services, ranging from standard spaying and neutering to more advanced procedures, including:
Soft tissue
Dental
Wound and traumatic injury
Eye & eyelid
Biopsies/mass removal
Foreign body removal
Bone fracture stabilization
Every surgery we perform at Piper Veterinary Clinic is performed with the highest priority on the safety and comfort of the pet. Our doctors work to deliver comprehensive solutions with as little discomfort to your pet as possible. Then, our devoted support staff ensures that patients needing extended monitoring are well cared for as they recover.
As with any surgery, there is always a level of risk that comes with anesthesia. At Piper Veterinary Clinic, we try to limit these risks by thoroughly evaluating pets to learn about potential allergies, pre-existing conditions, or other factors that may impact the ability to tolerate anesthesia. We will take the time to review all of these possibilities with you so that you're an informed and involved member of your pet's health care team.
You can rest assured that pain management is an essential part of the surgical process before, during, and as your pet recovers. We're happy to walk you through every part of the surgical process and answer any questions you may have. If you're considering surgery for your pet, reach out to us at 215-766-0388.