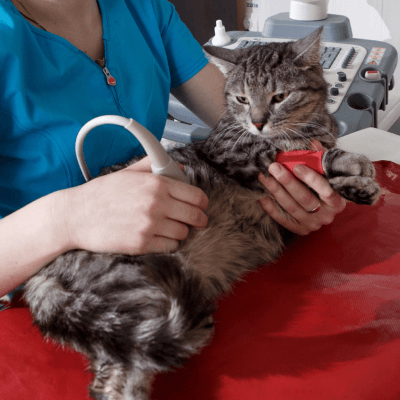 At Piper Veterinary Clinic, we use advanced diagnostics like ultrasound to help us get a better understanding of how your pet is feeling. Our goal is to provide you with the best care possible for your pet. We know that sometimes it can be hard to tell what's wrong with them, so we strive to ensure they are comfortable during all procedures and receive the best possible treatment. We believe that having access to this kind of information helps our team provide you with the best possible treatment options for your pet.
Ultrasound is a powerful diagnostic tool that creates a real-time image of an animal's body. This composite reveals important information about internal processes, including the circulatory, skeletal, and gastrointestinal systems. Diagnostic tools like x-rays and ultrasounds can help identify disease, blockages, skeletal fractures, soft tissue damage, and other internal injuries.
Have questions about diagnostic imaging or want to schedule a consultation for your pet? Call us at 215-766-0388.